Delicious Prune + Olive Relish
This prune olive relish is a fantastic and flavorful addition to a cheese board, but it is equally delicious when served with roasted pork or chicken. Because it keeps well in the refrigerator, it makes an excellent condiment to make ahead and always have on hand during the holidays. We were inspired to give this combination a try because we love this Fig + Olive Relish from our friends at California Wines so much. We're happy to report that our version is at least as delicious (if not more – but let's just keep that between us, shall we?)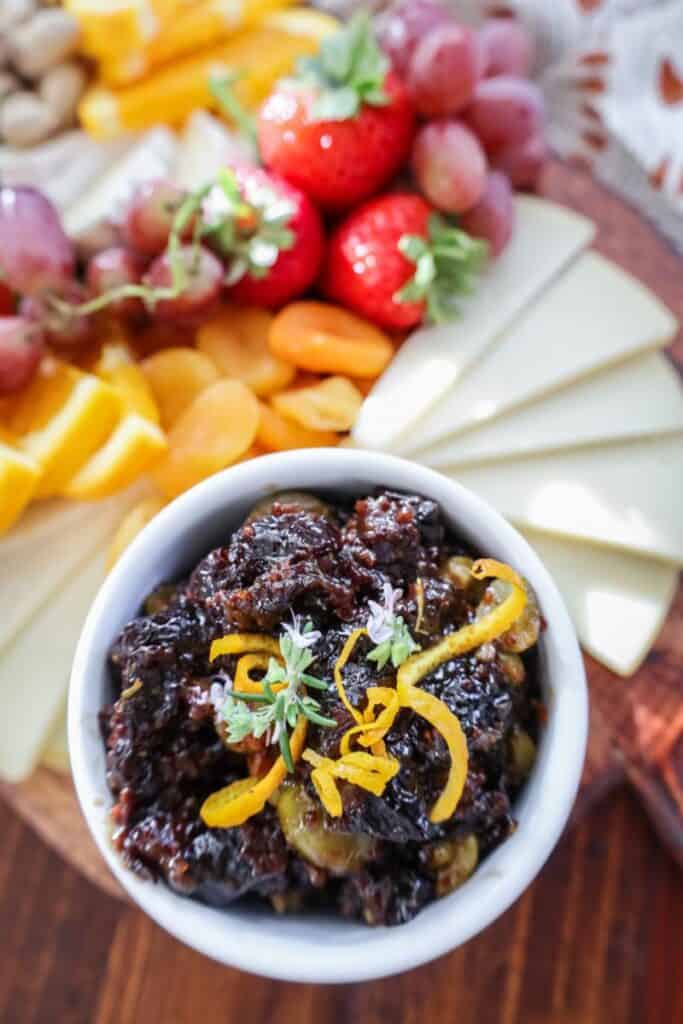 Why You Should Always Keep a Supply of Prune Olive Relish
A prune olive relish can be a delicious condiment to have on hand for several reasons:
Flavor balance: Prunes and olives offer a sweet and savory contrast that can creates an incredible flavor profile. The natural sweetness of prunes complements the salty and briny taste of olives, resulting in a well-balanced condiment.
Versatility: Prune olive relish can be used in a variety of dishes. It can be a fantastic accompaniment to grilled meats, roasted vegetables, sandwiches, and even cheese platters.
Unique and unexpected: Hear us out — prunes and olives really are a match made in culinary heaven. This relish offers a unique twist on traditional condiments, and is a pleasant surprise for your taste buds adding an exciting and unexpected element to your meals.
Nutritional benefits: Prunes are known for their natural sweetness and are a good source of dietary fiber, vitamins, and minerals. Olives are rich in healthy fats and antioxidants. This relish can provide a range of nutrients (that also tastes amazing).
Long shelf life: Prunes and olives are both foods with relatively long shelf lives. It's a fun and unique condiment to keep on hand for when you need to add flavor to your meals.
Overall, the sweet-savory combination, versatility, and nutritional benefits of prune olive relish make it a delightful and unique condiment to have at your disposal for enhancing a wide range of dishes.
Other Amazing Prune-Forward Condiments to Try
Prune Marmalade
There are so many delicious ways to use prune marmalade. Add it to your favorite cheese board or use it as a filling for cupcakes, cakes or cookies. Use this sweet spread on top of toast, muffins, or bagels. It would also be a fabulous addition to a peanut butter and jelly sandwich.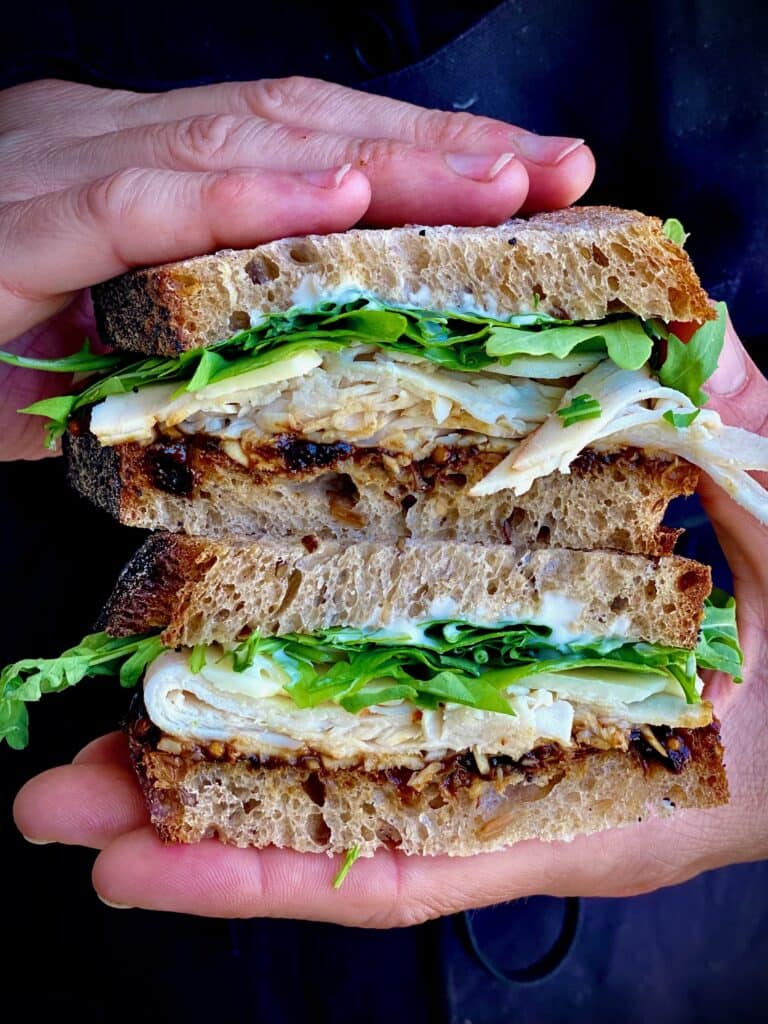 Prune Mostarda
This California Prune Mostarda is an incredibly versatile sweet and sour condiment that elevates any dish. It's a perfect accompaniment for anything from pork to cheeses to sandwiches.
Prune + Bacon Jam
Sweetened with orange juice and California Prunes, this bacon jam is sure to level up your next BLT sandwich or add oomph to your next burger.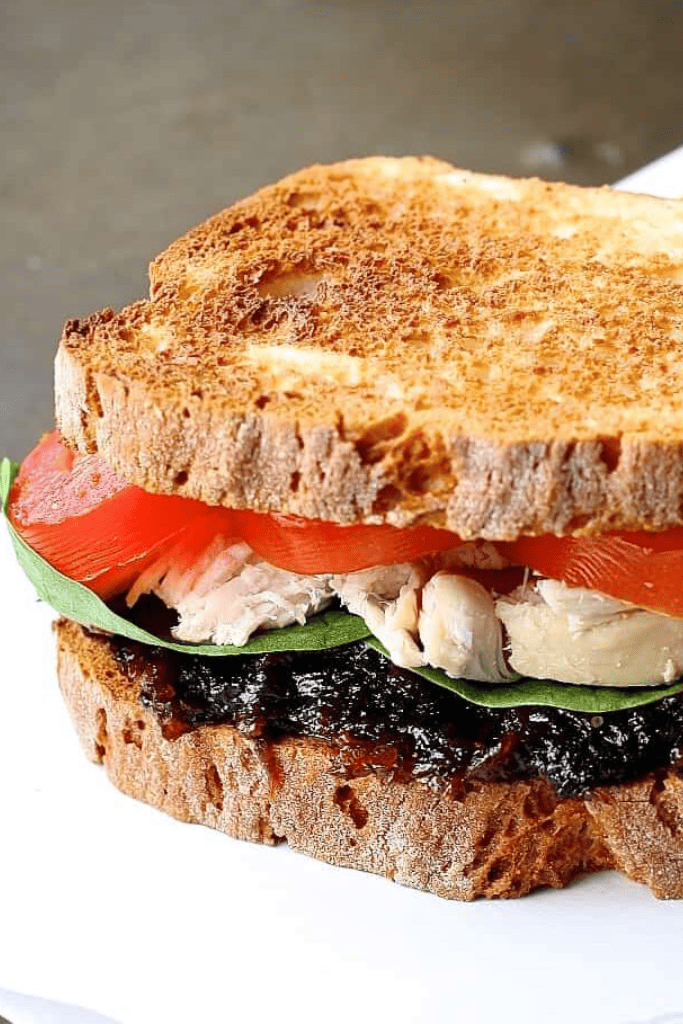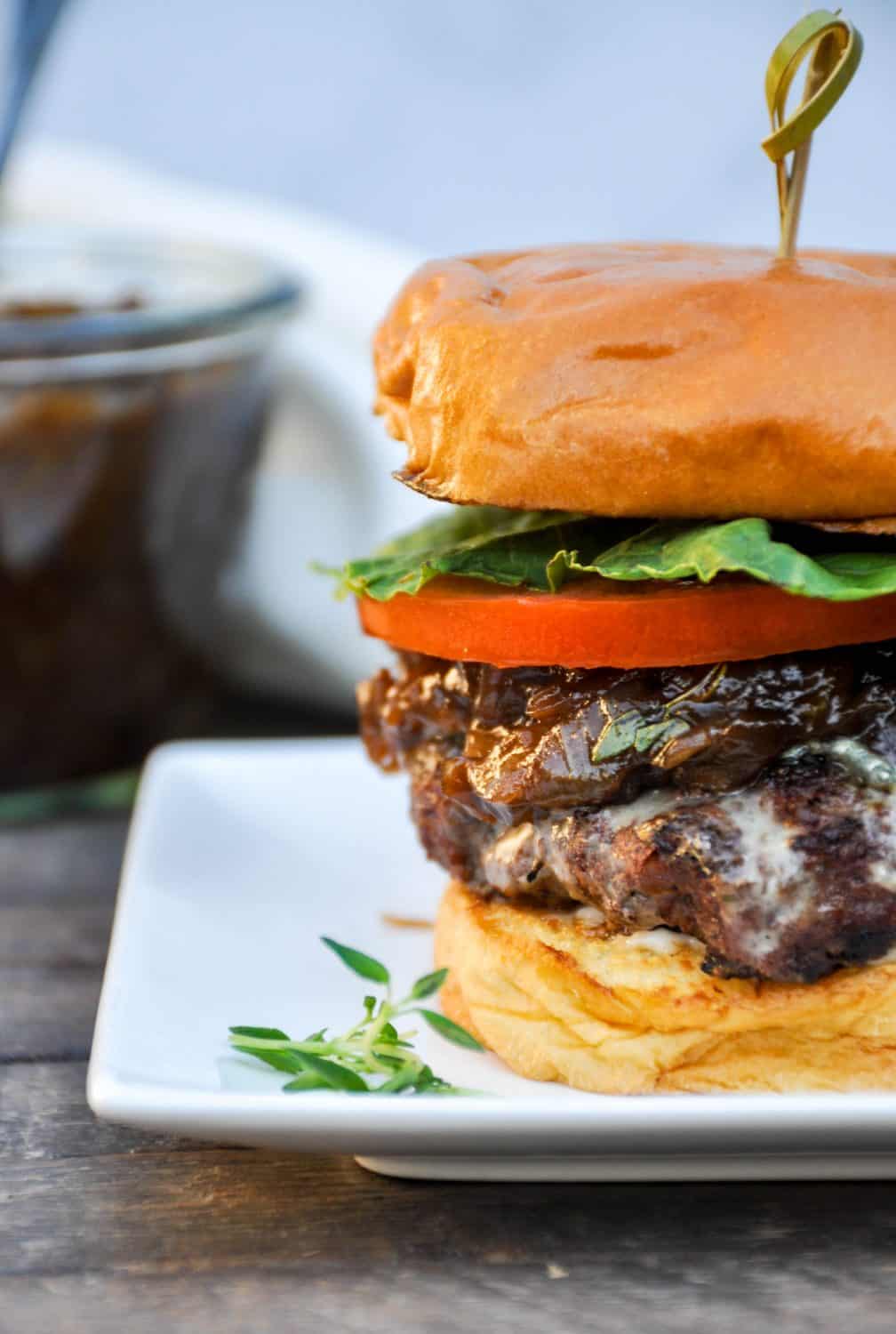 Juicy Burgers with Prune Onion Jam
The biggest star of this burger from our friends at California Grown is the Prune Onion Jam, and it is so easy to make. Simple ingredients that you probably have on hand, it keeps in the fridge for weeks so you can enjoy it at leisure.
Easy and Delicious Prune + Olive Relish
Alison Needham | A Girl Defloured
This relish is a fantastic and flavorful addition to a cheese board, but it is equally delicious when served with roasted pork or chicken. Because it keeps well in the refrigerator, it makes an excellent condiment to make ahead and always have on hand during the holidays.
Prep Time
15

minutes
mins
Cook Time
11

minutes
mins
Total Time
26

minutes
mins
Ingredients
2

tablespoons

olive oil

1

tablespoon

minced shallot

1

teaspoon

minced fresh rosemary

1

cup

prunes

quartered

¼

cup

honey

½

cup

apple cider vinegar

2

tablespoons

whole-grain mustard

1

tablespoon

fresh orange zest grated

¼

teaspoon

freshly grated pepper

½

cup

chopped pitted green California olives
Instructions
Heat olive oil in a medium saucepan over medium heat. Add shallots and rosemary and cook until fragrant and shallots are translucent, 1-2 minutes.

Add the prunes, sugar, cider vinegar, mustard, orange zest, and pepper. Reduce heat and simmer until the figs have softened and the mixture becomes jammy, about 8-10 minutes.

Remove from heat and stir in the olives. Pour mixture into a glass container and cool. The relish will keep for two weeks in the refrigerator.
Nutrition
Serving:
2
tablespoons
Calories:
45
kcal
Carbohydrates:
8
g
Protein:
0.3
g
Fat:
2
g
Saturated Fat:
0.2
g
Polyunsaturated Fat:
0.2
g
Monounsaturated Fat:
1
g
Sodium:
58
mg
Potassium:
63
mg
Fiber:
1
g
Sugar:
6
g
Vitamin A:
69
IU
Vitamin C:
0.1
mg
Calcium:
6
mg
Iron:
0.1
mg
Keyword
black olives, california prunes, condiment, green olives, olive relish, prune condiment, prune olive relish