California Prunes: Good For Your Body, Bones & Athletic Performance!
It might be surprising to hear that prunes are food for athletic performance, but when you consider that prunes support bone, heart and gut health plus they're a great natural energy boost, it all makes sense. Cara Harbstreet, RD sheds a little light on why athletes should be eating prunes.
By Cara Harbstreet, MS, RD, LD
Fresh fruit, dried fruit, frozen fruit…so much fruit to choose from and still so much confusion over what's best for health. In this post, I'll tackle what I think is one of the most underrated options: California Prunes!
I teamed up with California Prunes to share some of the basics of prunes nutrition, as well as a deeper dive on the health benefits of prunes for athletic performance and all active people. Let's get started!
Are California Prunes Good For You?
Short answer: You bet!
But there's more to the story, as with almost everything related to food and nutrition.
First up, it's worth taking a look at some of the basics of prune nutrition. Often, I'm asked about the sugar content of dried fruit as people tend to recognize the sweetness and concentrated flavor. Rest easy, the sugar content of prunes is nothing to worry about! A serving of dried prunes (four prunes, or 38 grams) packs a whole lot of nutritious goodness into a small package.
Here's an overview of what you get:
3 g of dietary fiber (both soluble and insoluble)
24 g total carbohydrates, which provide the energy our bodies need to perform at their best
280 mg potassium, an important mineral for muscle contractions and fluid balance. Potassium may also play a role in maintaining healthy bones (more on that later!)
23 mcg of Vitamin K (20% of the Daily Value), a key vitamin for blood clotting and bone metabolism
Prunes also contain magnesium, boron, riboflavin, niacin, and Vitamin B6
Next, we can zoom into the antioxidant capacity to better understand the health benefits of eating prunes. In addition to the nutrients above, prunes also contain polyphenols, a class of phytochemical found in plant foods. And because prunes contain several of these phenolic compounds, they're believed to contribute to bone health, GI health and heart health in a few key ways.
Why Are Prunes Good for Bone Health?
Prunes have many of the nutrients known to influence bone health, especially boron, potassium and Vitamin K. The phenolic compounds I mentioned above also play a role run inhibiting bone resorption.
Bone resorption is the process where bone tissue is broken down, allowing minerals to leach out of the bones and are re-absorbed back into the blood for other functions. Preclinical animal and cell studies suggest that prunes and/or their extracts inhibit bone resorption and enhance bone formation because of their actions on cell signaling. This influences which cell differentiation (into osteoclasts or osteoblasts) and are consistent with clinical studies showing prunes can be beneficial for bone mineral density (BMD).
Peak bone mass is reached by age 30. I just celebrated that milestone birthday late last year, so lately I've been thinking about whether I'm doing all I can to support healthy bones! I'm a former college athlete and I remember having the opportunity to have my bone mineral density tested in one of my nutrition labs. The numbers at the time looked great, but we lose bone density as we age, and it can be more difficult to preserve bone density as the years go by.
There is still a lot we don't fully understand about the role prunes play in bone health, but several small studies indicate a serving of just five to six prunes per day may be enough to support better bones. When compared to other dried fruits, only prunes are considered high in Vitamin K. The combination of nutrients, vitamins, minerals and phenolic compounds in prunes make them good for bone health.
Why Are Prunes Good for Athletic Performance?
Athletes and active people are already doing a lot to keep their bones healthy. The recommendations for physical activity to build and maintain strong bones vary according to age, but 30-60 minutes of moderate to vigorous physical activity and strength training four times per week is shown to help.
But because athletes are consistently training at a high intensity, the wear and tear on their bodies tends to be greater, too. Although the impacts of athletic performance training can be good for bones, it's important to provide the important nutrients needed to both maintain bone density and prevent the loss of bone density. Prunes may positively impact bone health from an early age (which is great news!) but the studies done in older, post-menopausal women suggest a daily serving of prunes can be helpful. They are one of the groups most prone to bone health conditions like osteoporosis and osteopenia. As a former female athlete, I think it's important to highlight some of the things we can be encouraging now to minimize risks to our health later!
But the nutrition in prunes isn't the only reason I'm a fan. The flavor and culinary versatility of prunes is also a big factor in why I love them. It doesn't matter how you serve them – whole, diced, pureed. There are endless ways to easily add them to meals and snacks.
How To Use Prunes In Snacks?
One thing I wish I would have known in my college days was how key it was to always have convenient, grab-and-go snacks on hand. I spent years (literally, years) of my life sitting through classes or showing up to practice with a growling stomach because I didn't think ahead to bring snacks with me.
Well, those days are over. Now prunes are one of the things I always keep in my pantry because they're just so easy! One thing that usually surprises people is that although prunes are just dried plums, the texture is not actually dry at all. In fact, the packaged prunes that I pick up in the canned/dried fruit aisle are always sweet, juicy, and moist. However, you can also find them in bulk bins. Those tend to be on the chewier side, which makes them a good choice for chopping and adding to trail mix, granola, or other uses where you don't want such a soft texture.
The ultimate body-boosting match-up: prunes & peanut butter!
I could spend all day just raving about all the yummy flavor pairings for prunes, but I want to highlight one favorite in particular. That's prunes + peanut butter!
I've been a fan of PB & J sandwiches for a long time. I usually use a toasted English muffin and enjoy it as a breakfast option, but I really like replicating that concept for snacks and fueling options. Taking a prune and slapping some peanut butter on it is such a delicious one-bite snack. Plus, I can enjoy as many as I need to power up for a workout or refuel my body afterwards.
Another highlight: no refrigeration needed. This is so, so key for athletes of all ages, but especially younger athletes who often need to go straight from class to practice or competition. Active adults struggle with this, too. I can't tell you how many times I've had to rush to my class or a workout straight from the office and needed a lil' something to pep me up.
So that's why I came up with this simple way to enjoy prunes in an easy snack.
Here's the recipe for Peanut Butter & California Prune Pinwheels!
I think this is an easy way to work towards the recommended servings of 5-6 prunes per day, and the leftover puree can be used for sandwiches, flatbreads, or served with a cheese & charcuterie board. So many versatile uses to avoid food waste!
PB & California Prune Pinwheels
Cara Harbstreet, MS, RD, LD
This version of the classic PB & J by Cara Harbstreet, MS, RN, LD is created with on-the-go snacking and fueling in mind. No need for cold storage, so prep ahead of time and enjoy when you need them!
Total Time
5

minutes
mins
Cuisine
Kid Friendly, Quick & Easy, RD Creations
Ingredients
1

whole-grain tortilla or wrap 8 inches

2

tbsp

prune puree

1 1/2

tbsp

peanut butter crunchy or smooth
Instructions
Lay the whole grain tortilla onto a cutting board. Use a soft spatula to spread the peanut butter in a thin layer, covering side-to-side but leaving one edge uncovered (to allow for spreading while rolling).

Repeat this step with the prune puree, spreading it in an even layer on top of the peanut butter.

Starting at one end, tightly roll the tortilla until you reach the uncovered edge. Use a sharp knife to slice crosswise into pinwheels.

Enjoy immediately, or store in an airtight container or sealed bag until ready to eat.
Notes
If desired, postpone slicing your prune pinwheels until ready to enjoy.
As with all recipes, please substitute with an alternative nut butter if you have a peanut allergy.
And that's all you need! Simple, nutritious, convenient. This checks all the boxes of what busy athletes and active people need, plus these ingredients tend to be relatively affordable and easy to find in any grocery store.
Pinwheel photos by Becky Wilberding of Baking the Goods – try her recipe for Prune Almond Energy Balls too!
Nutrition
Calories:
345
kcal
Carbohydrates:
47
g
Protein:
10
g
Fat:
15
g
Saturated Fat:
3
g
Polyunsaturated Fat:
3
g
Monounsaturated Fat:
6
g
Sodium:
403
mg
Potassium:
395
mg
Fiber:
7
g
Sugar:
15
g
Vitamin A:
231
IU
Vitamin C:
0.2
mg
Calcium:
105
mg
Iron:
2
mg
Keyword
lunches, peanut butter cup, pinwheels, snack
I hope I've made a strong case that California Prunes are good for bone health, good for athletic performance, snacks. You can find more amazing recipes below, or check out the recipe section!
More recipe to try to maximize athletic performance + healthy eating: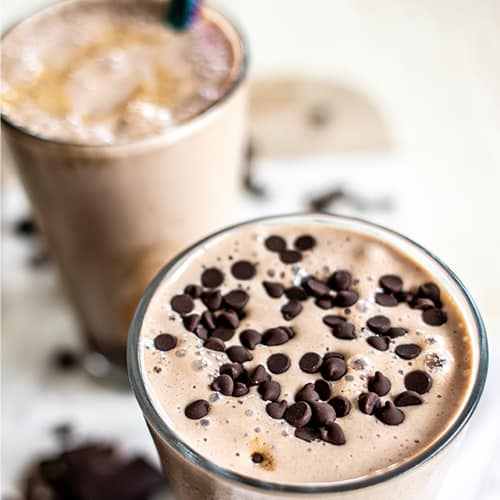 This delicious Chocolate Superpower Smoothie is full of bone-building goodness, thanks to the matchup of prunes and Real CA Dairy. Plus, the recipe goes two ways: with a shot of espresso for adults and a few chocolate chips for kids (or those with a sweet tooth). Can you think of a more delicious way to help athletic performance? We can't either.
These Chocolate Energy Balls are healthy, incredibly easy and totally delicious. Prunes, chocolate and pecans add loads of flavor, while oats and peanut butter work as a binder and help to keep you fuller, longer.
These Prune + Almond Energy Balls are delicious too!
CARA HARBSTREET, MS, RD, LD
Cara Harbstreet, MS RD LD is a Kansas City-area Intuitive Eating Registered Dietitian and nationally-recognized food and nutrition expert. She obtained a Bachelors of Science in Dietetics and Nutrition from Southeast Missouri State University. She went on to complete her Dietetic Internship and Masters of Science in Dietetics and Nutrition at The University of Kansas Medical Center. Upon completion, Cara worked in community nutrition, corporate wellness, retail settings. She later worked with the Endocrinology Department of a regional pediatric medical center and provided inpatient and outpatient support to children and families in the largest non-surgical specialty area. In 2016, Cara founded her private practice and began focusing on sports nutrition, intuitive eating, and applying the Health At Every Size model for clients in the Kansas City area. Since then, she has expanded into virtual and telehealth services and serves as a consultant and nutrition communications expert.