Winter Eton Mess (aka Gascon Mess)
Have you ever tried an Eton Mess? British desserts are gaining popularity in the states, thanks to shows like the Great British Bake-Off, and this simple layered dessert is one of their tastiest exports!
What is an Eton Mess?
An Eton Mess is a classic British dessert made with broken meringues, whipped cream and strawberries.
What is the story behind Eton Mess?
Eton Mess skyrocketed to popularity when it was served to Queen Victoria at a garden party in 1893. The dessert's origin, however is a bit of mystery. The most commonly accepted story is the dessert was accidentally invented at a cricket match between Eton and Harrow colleges. When a strawberry and meringue pudding was dropped on the floor, the chef decided to scrape it up off of the ground and serve it in individual bowls. Most modern day chefs wouldn't dream of following the five second rule – but we do think it's pretty hilarious to imagine serving food that had been scraped off the ground to a group of posh college kids.
How is our version different than the original recipe?
There are many different variations on the Eton Mess – and often the name of the dessert changes as different fruits are subbed in. For example, an Eton Mess made with bananas is sometimes called a Lancing Mess.
Our version of the Eton Mess is called a Gascon Mess. The dessert originated with Chef Pascal Aussignac, who created the dish as a nod to traditional Eaton Mess but swapped the traditional strawberries for spiced prunes. Chef Aussignac's instructions require an overnight marinade and a lengthy bake for the meringues, but if you're looking to impress and short on time, you can use store bought meringues and use the prunes as soon as the syrup cools!
What is the difference between Pavlova and Eton Mess?
Pavlova and Eton Mess recipes are very similar. Both call for meringue, fruit and whipped cream. The biggest difference between a Pavlova and an Eton Mess is that the meringues are smashed in an Eton Mess and the ingredients are mixed together.
Winter Eton Mess
James Collier and Danny Alas
Have you ever tried an Eton Mess? British desserts are gaining popularity in the states, thanks to shows like the Great British Bake-Off, and this simple layered dessert is one of their tastiest exports!
Prep Time
15

minutes
mins
Total Time
3

hours
hrs
15

minutes
mins
Ingredients
For the Spiced Prunes
4

tablespoons

sugar

1

cinnamon stick

1

star anise

5

cardamom pods

Zest of 1 orange

2

cups

whole California prunes
For the Meringues
4

egg whites

1

cup

superfine sugar

see note
To Assemble
1

pint

heavy cream

2

tablespoons

confectioners sugar

2

tablespoons

brandy

Zest of 1 orange
Instructions
For the Spiced Prunes
In a medium saucepan, bring ⅔ cup water to a boil and stir in the sugar until fully dissolved. Add the cinnamon, anise, cardamom and orange zest and cook for 2-3 minutes, until it thickens to form a syrup. Add the prunes to the pan, toss to coat, and continue simmering another 3 minutes. Remove the pan from the heat, allow to cool completely, then cover and let the prunes marinate for at least 1 hour, ideally overnight.
For the Meringues
Preheat the oven to 225°F (107C) and line a baking sheet with parchment paper.

In a large bowl or stand mixer, whisk the egg whites to soft peaks, then slowly add the sugar, a little at a time, whisking vigorously until the meringue is thick and glossy.

Use a spoon to heap dollops of the meringue mixture onto the lined baking sheet, leaving space in between each for expansion. Bake for 3 hours, until crisp on the outside and just starting to turn a pale golden brown. Cool and store until ready to assemble.
To Assemble
Chill a large mixing bowl in the freezer for at least 15 minutes. When ready to serve, remove the bowl and stir in the heavy cream and confectioners sugar. Whip vigorously until firm and nearly doubled in size, being careful not to over whip. Gently fold in the brandy.

Strain the prunes, reserving the syrup. Halve or roughly chop the prunes, and lightly crush the meringues. Layer the prunes, crushed meringues, and brandy cream in a glass or small bowl, then drizzle over the reserved syrup and garnish with a little orange zest to serve!
Video
Notes
If you can't find superfine sugar, you can create something similar by placing granulated sugar in a food processor.
Nutrition
Calories:
447
kcal
Carbohydrates:
63
g
Protein:
4
g
Fat:
22
g
Saturated Fat:
14
g
Polyunsaturated Fat:
1
g
Monounsaturated Fat:
5
g
Cholesterol:
67
mg
Sodium:
42
mg
Potassium:
417
mg
Fiber:
4
g
Sugar:
49
g
Vitamin A:
1211
IU
Vitamin C:
1
mg
Calcium:
69
mg
Iron:
1
mg
Keyword
eton mess, gascon mess
If you love our Winter Eton Mess, then you should probably taste the dessert that inspired it! This traditional Eton Mess, courtesy of our friends at CA GROWN, is a feast for your eyes and tastebuds!
More delicious desserts made with spiced prunes…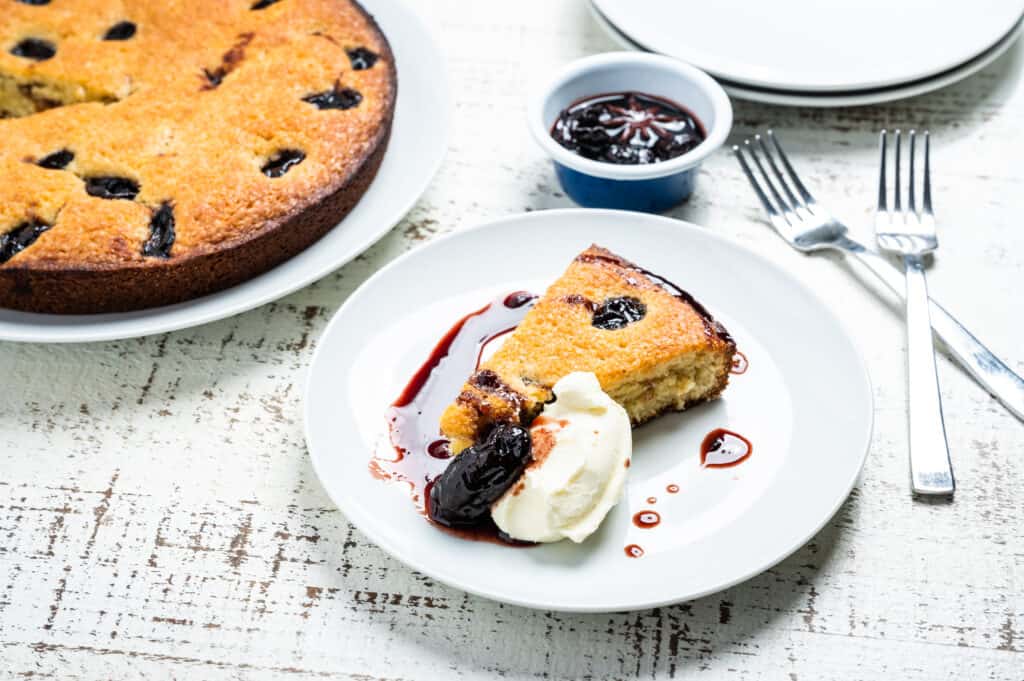 Claire Saffitz's tangy-light mascarpone cake is studded with sweet, flavorful prunes simmered in red wine. After baking the cake, Claire drizzles it with a sumptuous sauce . It's the kind of recipe that will make a dessert person out of anyone (if you know you know…check out Claire's cookbook).
Introducing this stunning Spiced Prune Coffee Cake from Baking the Goods. Becky fills this cake with a rich prune purée and then drizzles it with an apple cider glaze – yum! It's destined to be a fall favorite.
…and some of our favorite British desserts!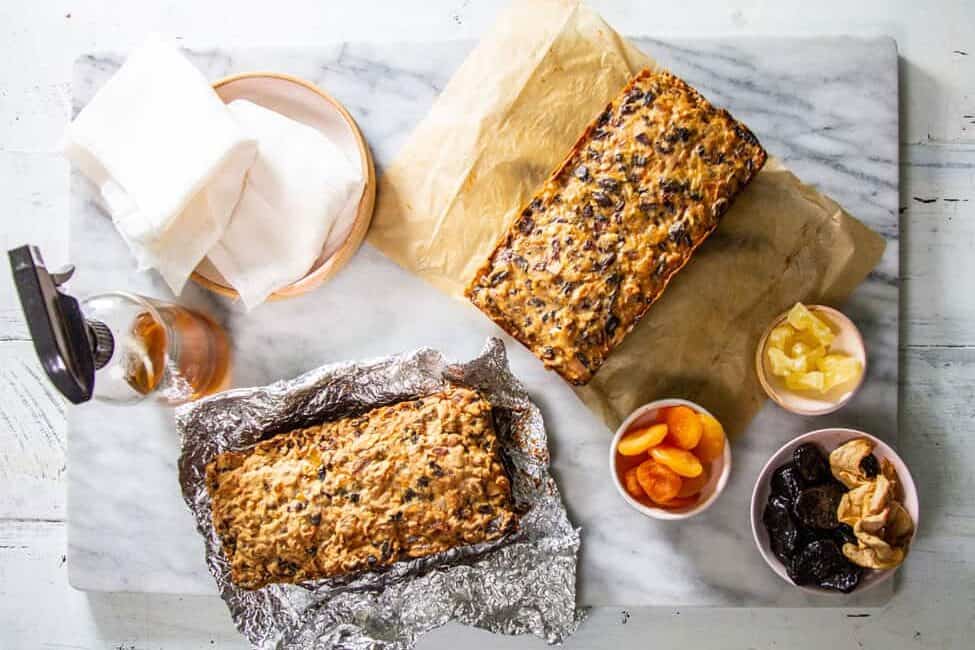 What's the absolute best fruitcake recipe? Our friend Meg from This Mess is Ours put in some extensive research – and this recipe for fruitcake came out on top.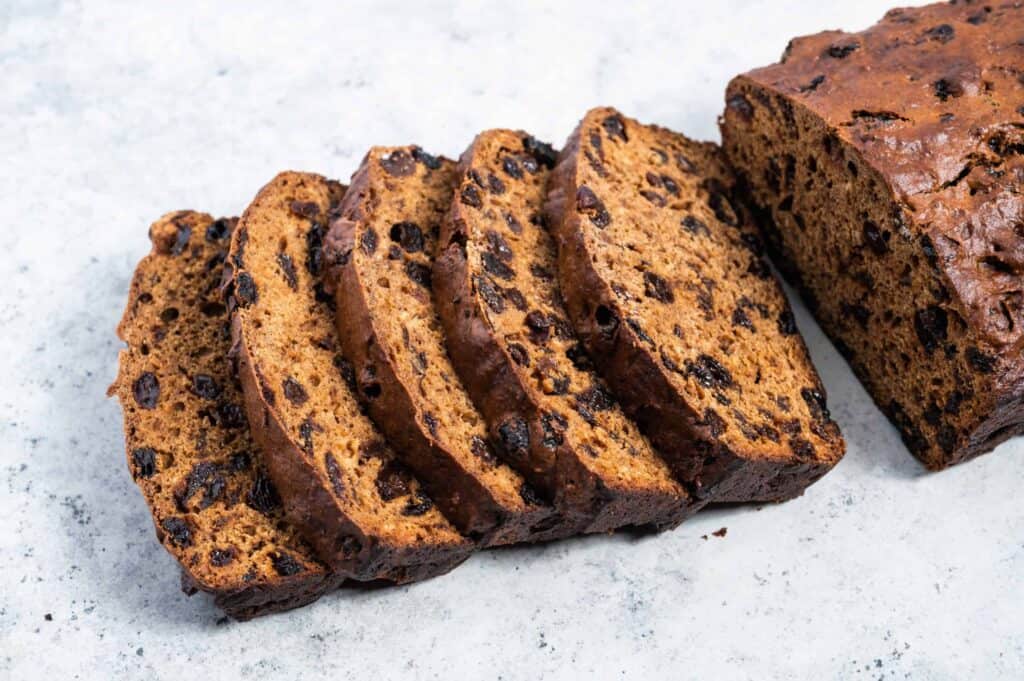 Prue Leith made quite a splash on Season 12 of the Great British Bake-Off – especially with her incredible Malt Loaf recipe. She describes the old-fashioned dessert as "a richer, denser fruitcake" – but we simply describe it as delicious.
This traditional British Sticky Toffee Pudding dessert gets a slight makeover with sweet California Prunes instead of dates. Tender sponge cake is coated in a buttery and luscious caramel sauce, then topped with whipped cream. You'll savor every bite of this old-fashioned dessert from Amy at Belly Full.
Did you try this recipe? If you've got a favorite recipe using California Prunes that you'd like to share with us, snap a pic and share it on social using #caprunes.
If you like what you see, be sure to follow California Prunes! Check out our Facebook, Instagram, Pinterest and Twitter for more delicious recipes!