Easy Fudge Recipe: Jessie Sheehan's Salty-Snack Fudge
Ready for the easiest fudge recipe ever? Jessie Sheehan's recipe for Salty Snack Chocolate Fudge from her cookbook, Snackable Bakes, is so incredibly easy to make and endlessly customizable.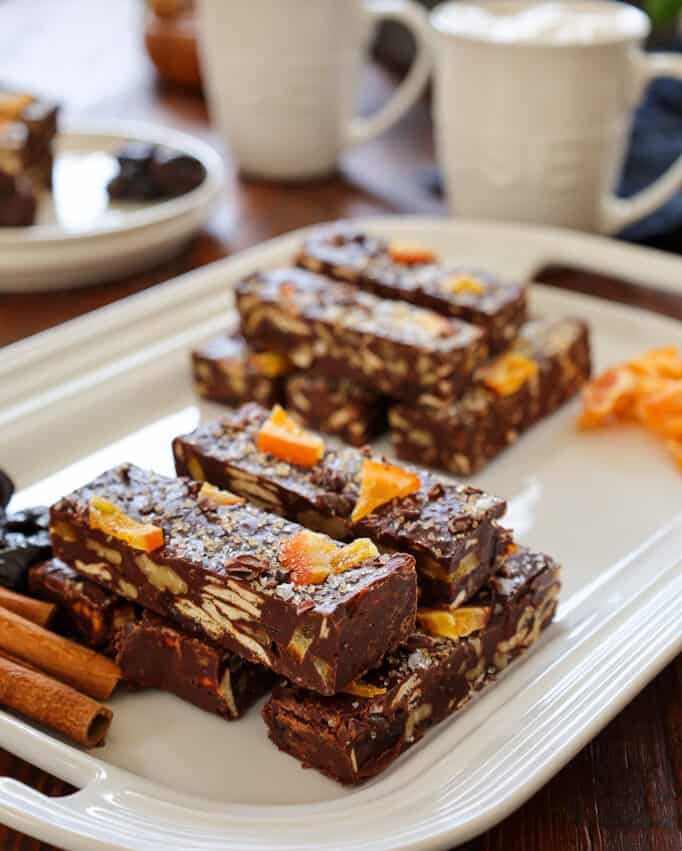 Mix it up and make it your own! Here's what we put in our riff on this Chocolate Fudge recipe
Jessie's version calls for pretzels and crushed potato chips. Our friend Alison Needham adapted this recipe, swapping the chips for candied orange slices, toasted walnuts, and California Prunes. The base of the recipe is chocolate chips and sweetened condensed milk, which when melted together makes delicious fudge base (that is IMPOSSIBLE to mess up). Every bite is a flavor explosion that reminds us of our favorite holiday treat, Panforte.
Try our version, and then experiment with different combos!
There's shortage of delicious combinations that would work beautifully in this chocolate fudge recipe. Swap the toasted walnuts for almond or pistachios, or use gluten-free pretzels for a dreamy dessert that everyone can enjoy. We love a chocolate + orange pairing, but try adding your favorite dried fruit instead. We can't wait to see what you come up with.
If you're a fan of Jessie Sheehan, check out She's My Cherry Pie!
Did you know that Jessie hosts a podcast? On each episode of She's My Cherry Pie, Jessie interviews some of the world's best bakers an culinary innovators, taking a deep dive into their signature recipes. If you love baking, you won't want to miss an episode!
Jessie Sheehan's Salty-Snack Chocolate Fudge with Pretzels and California Prunes
Jessie Sheehan
Total Time
5

minutes
mins
Cuisine
Chef Created, Holiday, Quick & Easy
Ingredients
2 2/3

cups

semisweet chocolate chips

One 14-ounce can

397 grams sweetened condensed milk

2

teaspoons

vanilla extract

1

teaspoon

kosher salt

1 3/4

cups

crushed pretzels, about 2 2/3 cups whole pretzels or pretzel chips (gluten free if desired)

1/2

cup

chopped

toasted walnuts

1/2

cup

chopped California Prunes

1/4

cup

chopped candied orange slices

Flaky sea salt for sprinkling

Turbinado

or raw sugar for sprinkling

Cocoa nibs for sprinkling
Instructions
Grease an 8-inch square cake pan with cooking spray or softened butter. Line with a long sheet of parchment paper that extends up and over two opposite sides of the pan. (See above for notes on pan size and handles.)

Microwave the chocolate and sweetened condensed milk on HIGH in a large, microwave-safe bowl in two 45-second bursts, stirring after each with a flexible spatula, until the chocolate melts. (Or do this in a heatproof bowl set over a pan of simmering water – don't let the bottom of the bowl touch the water.)

Stir in the vanilla, pretzels, walnuts, prunes, and candied oranges. Scrape the fudge into the prepared pan. Drape with a sheet of parchment paper and flatten with your hands.

Sprinkle with flaky sea salt, turbinado (or raw) sugar, and cocoa nibs. Topped with additional candied orange slices if desired. Refrigerate until firm, about 1 hour, and slice with a chef's knife.
Notes
To store: Keep the fudge in an airtight container on the counter for up to 1 week.
Nutrition
Calories:
4046
kcal
Carbohydrates:
459
g
Protein:
50
g
Fat:
228
g
Saturated Fat:
110
g
Polyunsaturated Fat:
20
g
Monounsaturated Fat:
79
g
Trans Fat:
0.4
g
Cholesterol:
29
mg
Sodium:
4149
mg
Potassium:
3927
mg
Fiber:
55
g
Sugar:
246
g
Vitamin A:
957
IU
Vitamin C:
4
mg
Calcium:
420
mg
Iron:
39
mg
Keyword
candied orange, candy, chocolate, fudge, Jessie Sheehan
Prunes and chocolate are a perfect pairing. If you loved this easy fudge recipe, try these recipes next.
These Dark Chocolate Bliss Balls balance a rich combination of flavors with a light texture–with a little crisp from the rice cereal, and natural sweetness from the prunes.
We'll admit, cheesecake requires a good bit of patience. If that's not your strong suit, that's okay – we've got a delicious cheesecake recipe for you, too! Try our friend Jerry James Stone's Chocolate-Glazed No-Bake Cheesecake. It's ready in 15 minutes. You're welcome.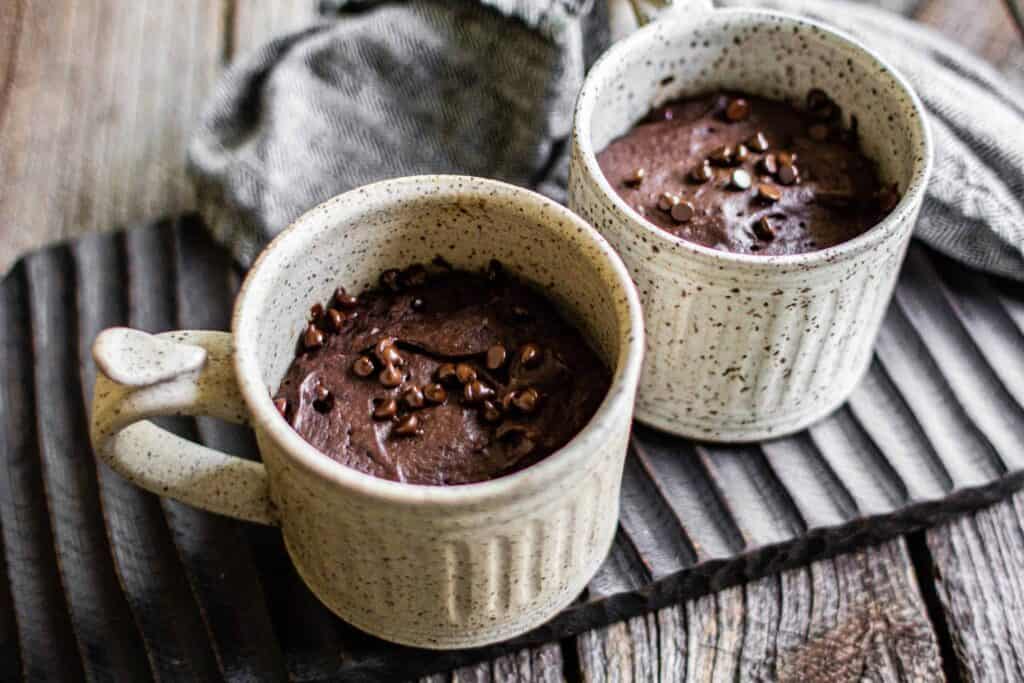 Got five minutes? That's all you need to whip up this individual Chocolate Mug Cake. This warm, gooey dessert from This Mess is Ours is the perfect way to satisfy your sweet tooth!
Chef Bronwen Wyatt's Chocolate Walnut Chiffon Cake is layered with prunes and chicory custard and rounded out with cocoa swiss buttercream. The flavor and texture is akin to a tiramisu – soft layers that melt in the mouth.
When a recipe only calls for a few ingredients, quality counts. Our friend Aida uses premium chocolate, flaky Maldon sea salt – and of course, prunes and almonds from the Golden State!
Did you try this recipe? Maybe you've got a favorite recipe using California Prunes that you'd like to share with us? Snap a pic and share it on social using #caprunes.
Like what you see? Be sure to follow California Prunes on Facebook, Instagram, Pinterest and Twitter for more delicious recipes!