Wild Rice Pilaf with Mushrooms + Olives
This wild rice pilaf is an earthy and deeply satisfying dish. It's a dish that brings together an unlikely trio that's added to the wild rice – mushrooms, olives, and prunes – in a symphony of flavors that will have your taste buds dancing. California prunes add a touch of sweetness and are a great compliment to the umami-rich mushrooms and briny olives.
Our Recipe Story Starts with California Wild Rice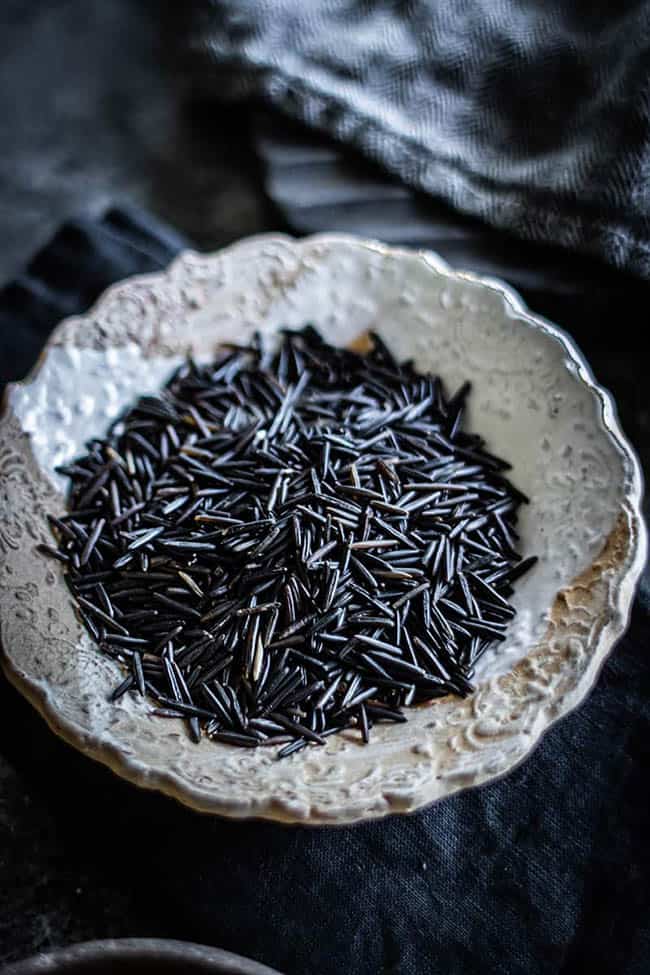 Wild Rice Is More Than Just a Grain: Here's What You Need to Know.
There are several different varieties of wild rice, each with its own unique characteristics. The most common types are true wild rice and cultivated wild rice. True wild rice is the original grain that grows naturally in the wild, while cultivated wild rice is grown and harvested on farms. Both types have a similar nutty flavor and chewy texture, making them perfect for a variety of dishes.
Then We Add California Grown Mushrooms
Learn How Mushrooms Are Grown at Far West Fungi
Over the past several years, mushrooms are popular, and exotic mushrooms even more. Mushrooms have a ton of health benefits and are delicious in a variety of recipes. Learn how they grow right here in the Golden State!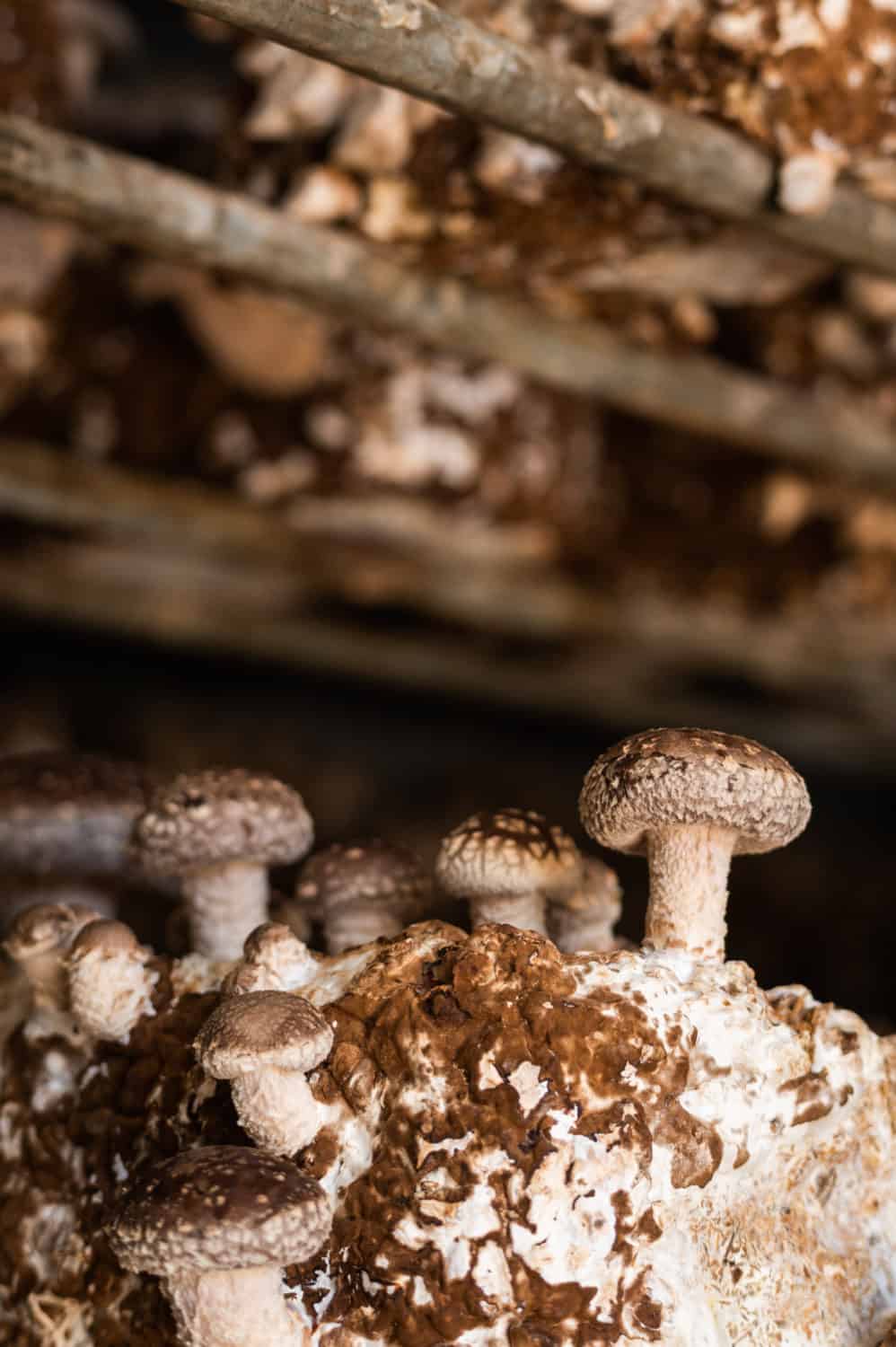 Next we Add California Ripe Olives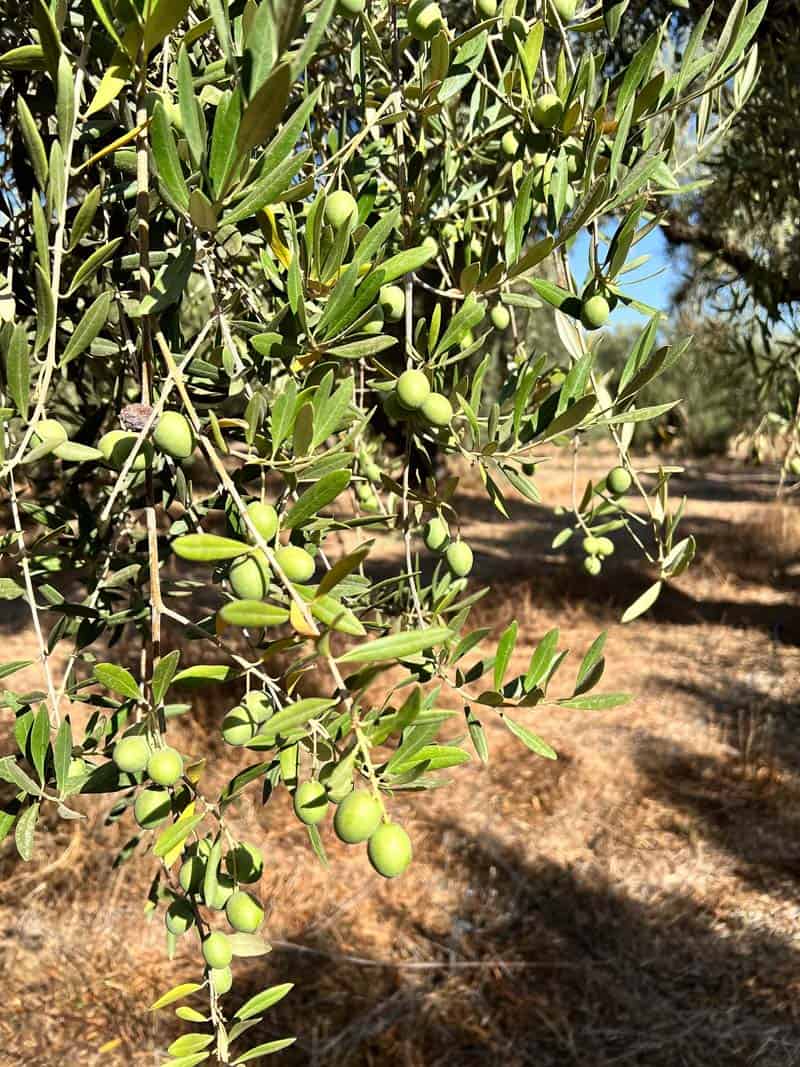 How Ripe Olives are Grown in California
Here in California, we know a thing or two about how Ripe Olives are grown. Ripe Olives from the Golden State have a unique flavor unlike any other olives on the market. They are packed with antioxidants, vitamins, and minerals, which make them a healthy and delicious addition to your diet.
Last, But Not Least, Add (the Star of the Show) California Prunes
Prunes are What???
Prunes are simply dried plums – nothing more, nothing less. All prunes are plums, but not all plums are prunes. California prunes are made from one particular variety of plums, the Petit d'Agen. This specific plum has the perfect amount of sugar, allowing it to fully ripen on the tree without fermenting.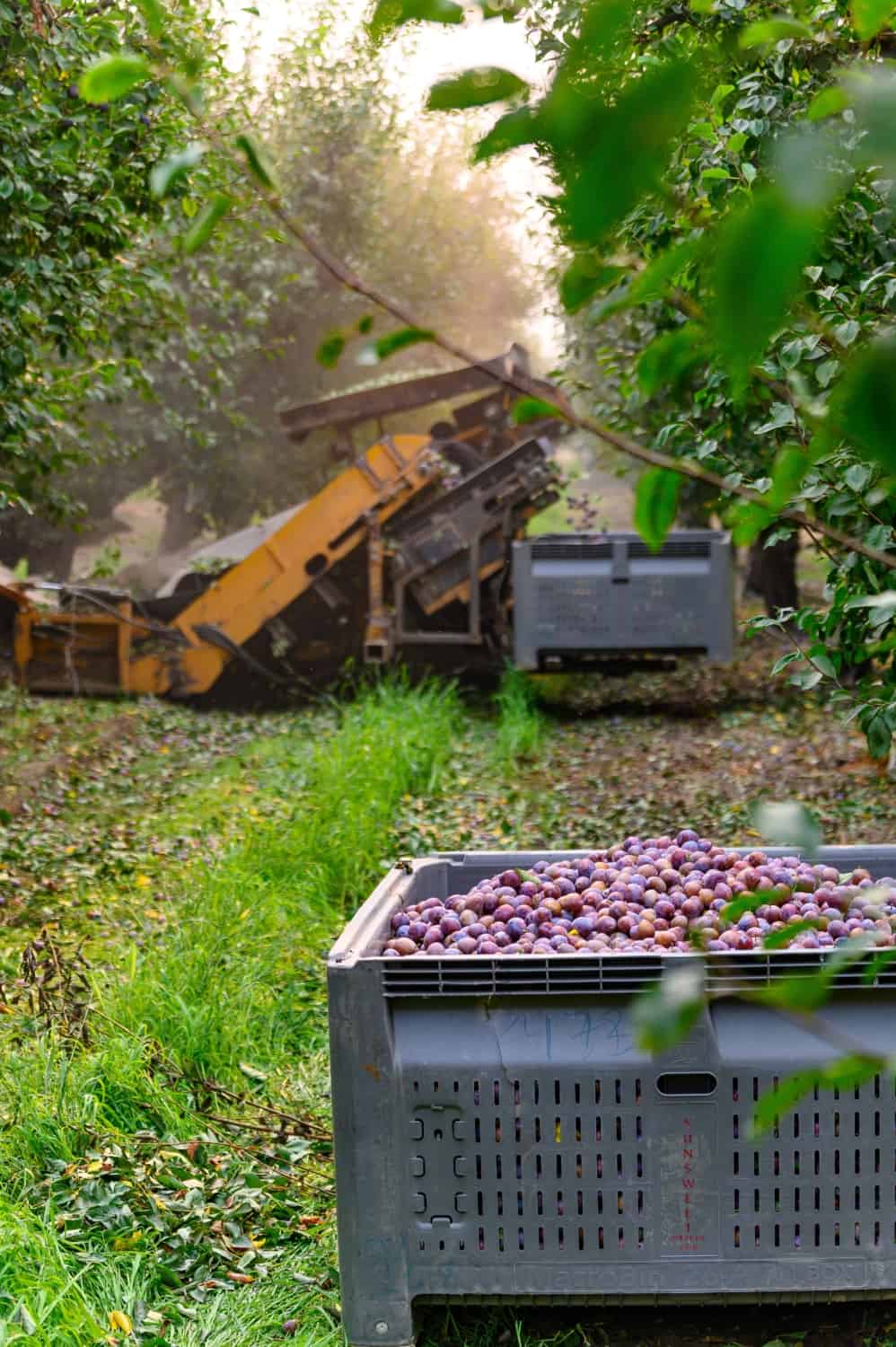 How is Rice Pilaf Different From Regular Rice?
Wild Rice Pilaf stands out from regular rice due to its enhanced flavor, distinct texture, and the use of a sautéing and flavor-infusing technique. It's a versatile and flavorful side dish that can elevate your meals and is often used in a variety of cuisines worldwide. The primary difference between rice pilaf and regular rice is the cooking technique. While regular rice is typically boiled or simmered in water until it's fully cooked, rice pilaf is first sautéed in oil or butter with aromatics and/or vegetables before being cooked in a flavored liquid.
Is Wild Rice Pilaf Healthy?
Wild rice pilaf can be a healthy and nutritious dish, but its healthiness depends on how it's prepared and the specific ingredients used. Here are some factors to consider when assessing the healthiness of wild rice pilaf:
Nutrient-Rich Wild Rice: Wild rice is a whole grain that is higher in protein, dietary fiber, and essential nutrients compared to white rice. It's a good source of vitamins (such as B vitamins), minerals (like magnesium and phosphorus), and antioxidants.
Vegetables and Nuts: Many wild rice pilaf recipes include vegetables like mushrooms which provide vitamins and minerals, and nuts like almonds, pecans or pistachios, which contribute healthy fats and additional nutrients.
Low in Fat: Wild rice itself is low in fat, and the use of olive oil or other healthy fats for sautéing and flavor can make the dish relatively low in saturated fats.
Dried Fruits: Some recipes include dried fruits like prunes, which, while sweet, also add fiber, vitamins, and minerals.
High in Fiber: The combination of wild rice, vegetables, and other ingredients can make wild rice pilaf a fiber-rich dish, which is beneficial for digestive health and can help with feeling full and satisfied.
Customization: You have the flexibility to customize your wild rice pilaf with healthy ingredients that suit your dietary preferences. For example, you can add more vegetables, use less oil, or choose whole nuts and dried fruits.
Our Wild Rice Pilaf is so incredibly nourishing and delicious and elevates any meal. Wild rice, mushrooms, olives, and prunes come together to create a dish that's greater than the sum of its parts.
Wild Rice Pilaf with Mushrooms, Olives and Prunes
Alison Needham | A Girl Defloured
This wild rice pilaf is an earthy and deeply satisfying dish. California prunes add a touch of sweetness and are a great compliment to the umami-rich mushrooms. This would make an excellent holiday side dish or vegetarian main.
Prep Time
15

minutes
mins
Cook Time
55

minutes
mins
Total Time
1

hour
hr
10

minutes
mins
Ingredients
3

tablespoons

California extra virgin olive oil

8

ounces

mixed wild or shiitake mushrooms

4

stalks of celery

thinly sliced

1

medium onion

diced

1

clove

garlic

minced

8

California Prunes

sliced, plus 3-4 whole prunes for garnish

1

cup

wild rice or wild rice blend

1 ¾

cups

vegetable stock

1

cup

green California Ripe Olives

sliced

Salt and pepper to taste

¼

cup

toasted salted pistachios

chopped

¼

cup

fresh parsley

chopped
Instructions
Heat the olive oil in a medium saucepan over medium heat. Add mushrooms, celery, onion, and garlic. Saute, stirring occasionally, until the vegetables are soft and the onion is translucent, about 10 minutes.

Stir in wild rice, prunes, and vegetable stock. Bring to a boil, reduce heat to low and cover tightly with lid. Simmer for 45 minutes, take pan off of the heat and let sit, covered, for an additional 10 minutes. Fluff with a fork.

Fold in the olives and taste for seasoning. Add salt and pepper, to taste. Place in a serving bowl. Top with pistachios, parsley, and the remaining prunes. Serve immediately.
Nutrition
Serving:
1
portion
Calories:
209
kcal
Carbohydrates:
28
g
Protein:
5
g
Fat:
10
g
Saturated Fat:
1
g
Polyunsaturated Fat:
1
g
Monounsaturated Fat:
7
g
Sodium:
490
mg
Potassium:
365
mg
Fiber:
4
g
Sugar:
7
g
Vitamin A:
364
IU
Vitamin C:
2
mg
Calcium:
34
mg
Iron:
1
mg
Keyword
black olives, california prunes, mushrooms, pistachios, wild rice, wild rice pilaf